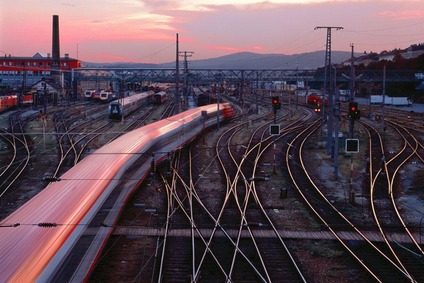 Company wide
The ÖBB academy ties the development offers of the group companies and brings together the know-how according to the group strategy. The ÖBB academy thus makes a significant contribution to sustainable corporate management and the further development of people and the company. In addition, employees can find an extensive and flexible bookable seminar offer in the ÖBB education catalogue, based on the personal needs of the job profiles.
In doing so, attention is paid to a strong practical relevance. The use of modern forms of learning, such as blended or e-learning, gives employees flexibility in learning that is independent of place and time.
Company specific
Personal development within the corporations only expands and supports the company's activities. The training options offered range from specialized training and further education to special employee advancement. The objectives and contents are derived from the strategic needs of the individual corporations.
Railway Training Centre
The Railway Training Centre (BZE) is the competence centre for railway-specific training. At our locations throughout Austria we offer operational, technical and vehicle education and training as well as technical equipment, training rooms and accommodation possibilities.
More information to railway specific training and development
Aus- und Weiterbildung ÖBB-Infrastruktur