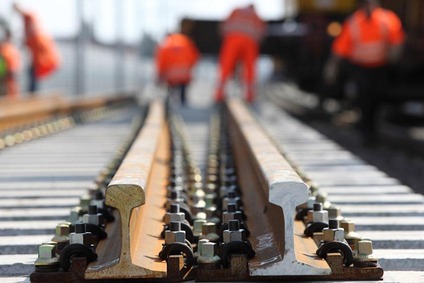 Nowadays, flexible mobility is the most important thing. Everyday, 41,107 dedicated employees and 1,900 apprentices make sure that 6,250 trains are in transit. Overall, in just a day, they manage to travel a distance equivalent of going around the world 10 times. ÖBB generates total revenues of around 6.4 billion Euros, making them a top player in the Republic of Austria.
Wir arbeiten an der Mobilität der Zukunft. Und Verbinden so das ganze Land.
Wir sind vielfältig: Die ÖBB-Personenverkehr AG freut sich täglich darüber, unsere Fahrgäst:innen in den Zügen und Bussen (ÖBB-Postbus) begrüßen zu dürfen. Die Mitarbeiter:innen der ÖBB-Produktion GmbH sorgen dafür, dass die Züge sicher und pünktlich an ihr Ziel kommen. Die ÖBB-Infrastruktur AG sorgt nicht nur dafür, dass die Züge mühelos auf den Schienen fahren, sondern betreibt auch Wasserkraftwerke und kümmert sich um Österreichs Bahnhöfe (ÖBB-Immobilienmanagement GmbH). Die Rail Cargo Austria AG befördert täglich über 300.000 Tonnen von Gütern und ist europaweite:europaweiter Logistikpartner:in.